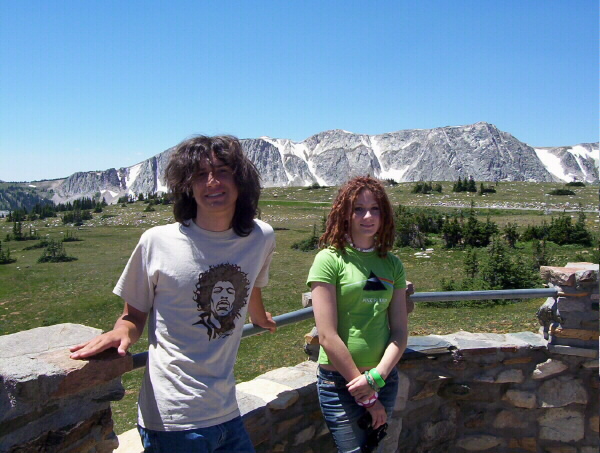 Steven and Angel, Medicine Bow peak, Wyoming is in the background.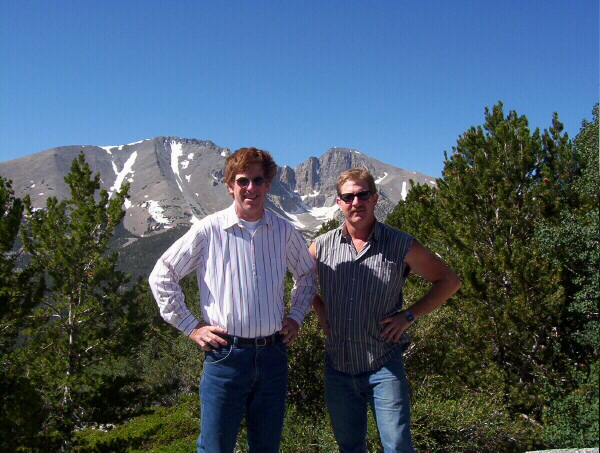 Brother Michael and myself. Behind us is Wheeler peak.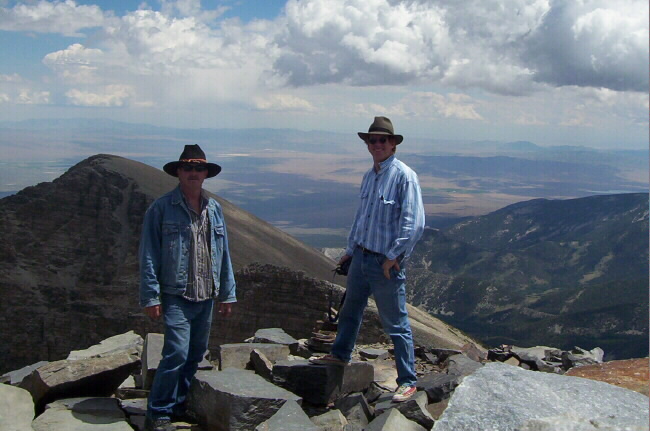 On the summit of Wheeler Peak, at 13,063 ft. A respectable day climb. Me and my brother Michael on my left, or your right.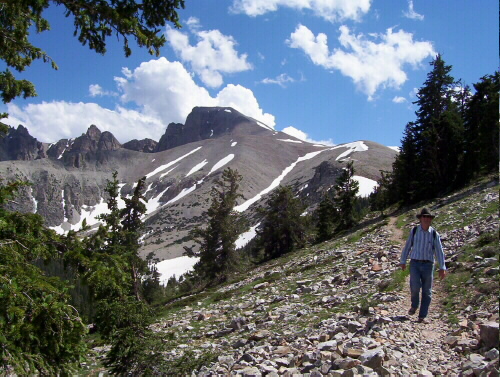 Michael on the way back down.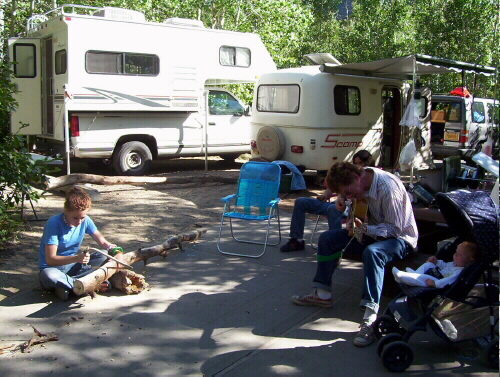 Camping in Lamoie Canyon in Eastern Nevada. From here Michael and his family go North to Juneau Alaska where they live, and for us, we're almost home now, just about another 5 hour drive.
Links to other family web sites