Flying down-hill on a sled. Hang on!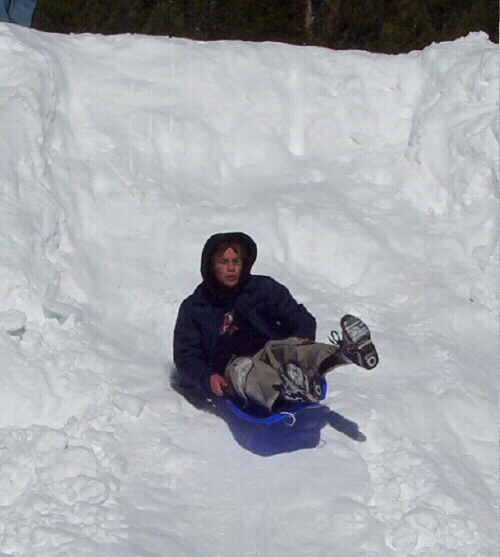 These short flights nearly always ended up in a crash.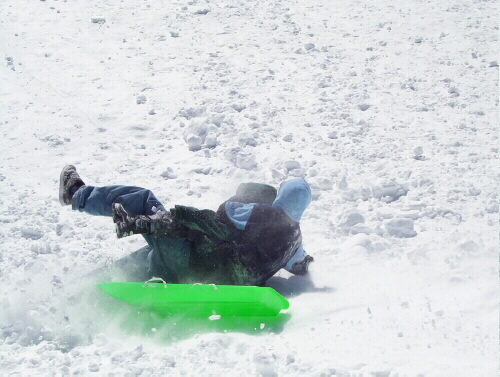 Here he is, striking his pose with a burrito.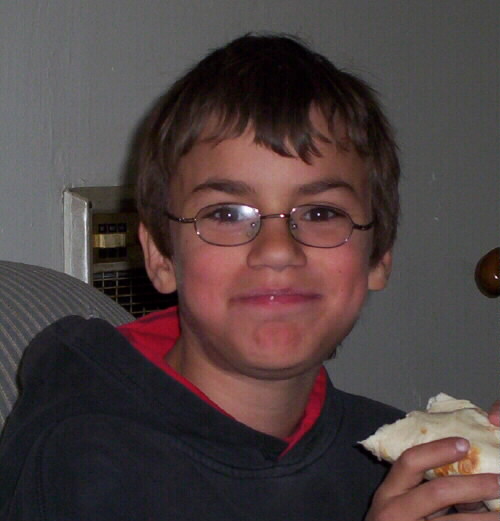 With his farm set a long time ago.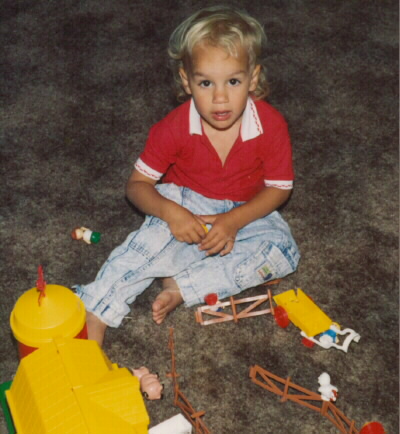 At the John G. Shedd aquarium in Chicago, summer vacation 2005. I wonder why the crabs are trying to get out?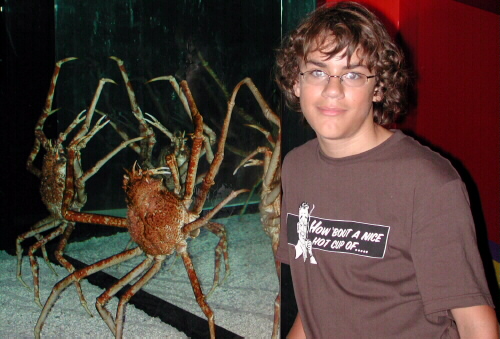 Links to other family web sites