Not yet 1 and I'm ready to take up photography! Pictured here are my dad my granddad and me, about 1960 in my mom and dad's first house.
My dad got a new video camera that also takes digital still pictures and here is one of the many that he took on our Levenworth, Washington family reunion. I'm sitting in a pizza place.
1997 or so in my back yard.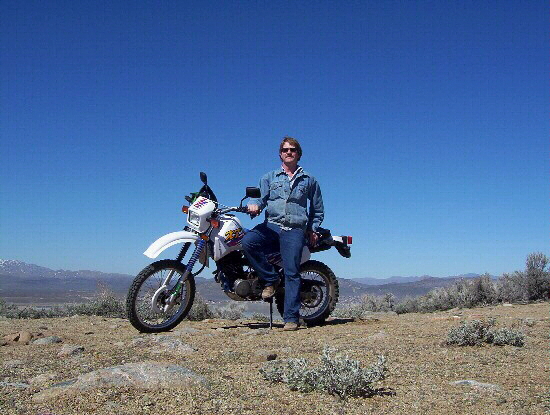 In the hills over Lemmon Valley where I live, just a few miles north of Reno.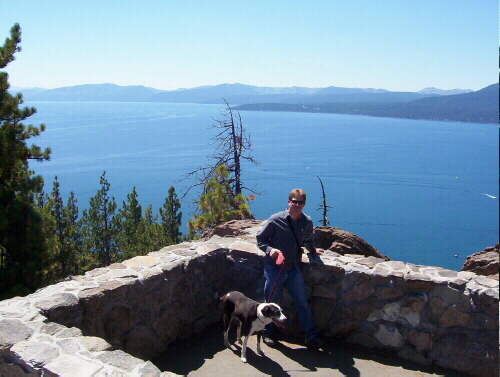 Darlin' and I up at the site of the old Stateline fire lookout over Lake Tahoe. The fire lookout is gone now, but when I first moved to Reno in 1990 there was a building here.
Links to other family web sites