Craters of the Moon National Monument. This was the camping spot we stayed in while we were there and Steven sitting on the picknick table.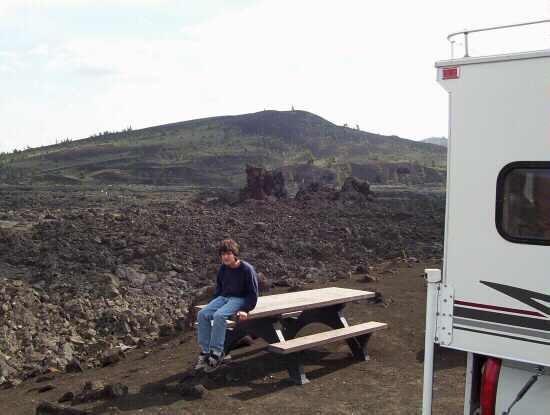 Steven and Darlin' at Dinosaur National Monument on our summer vacation 2002.
Skating off a picknick table. Look at how long his hair has gotten. I can't remember how this paricular jump ended up, some of the time it works like he's intended it to, other times... Oh well.
With his cousin Michael Robert Wittig, my brothers son. Taken this summer, 2005, while we were at my dads for the family reunion in Illinois.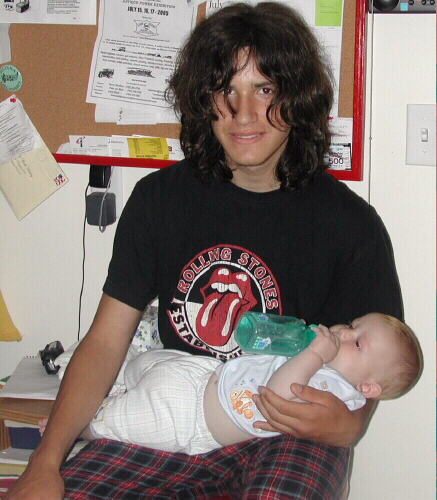 Links to other family web sites