In 1993 when the kids mom and I were still together.
Our dog Darlin' sitting in the camper looking out. We didn't give her that name, she was a used dog when we got her and we're not exactly sure how old she is. Darlin' just loves to go camping.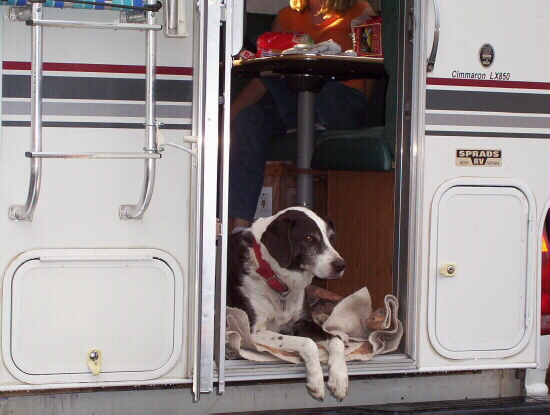 And this is our dog Sam. We did give her that name and she is about 4 years old. Here you can see she has found a comfortable spot in the laundry basket. Silly Sam!
I'm working on the caption for this picture, taken at the family reunion in Illinois, summer 2005. An interesting note. None of the 3 generations of Robert Wittigs is actually wearing the Wittig family reunion T-shirts. Incuding of course me.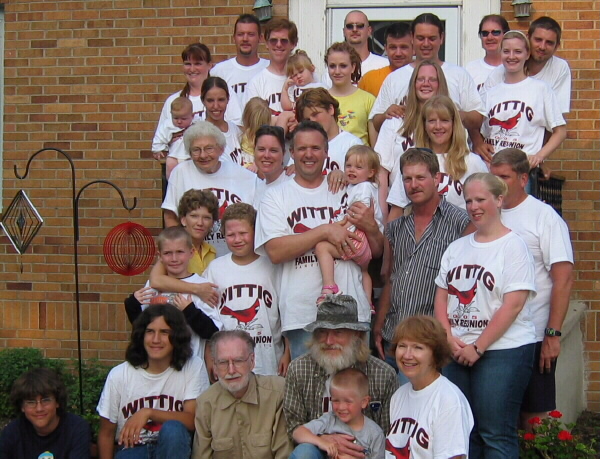 Links to other family web sites